Villa Munich | Mastersuit
Location: Munich, Germany
Partners: plug lighting, los angeles & graf maltzan architects, munich
Practices: interior, furniture, lighting
The top floor, features next ot master bedroom and master bathroom spacious dressing rooms, and office and work-out area.
The master bathroom features a one-of-a-kind doubble vanity carved out of a 1600lbs solid marble slab, outfitted with custom stainless steel fixtures. Due to it's construction the vanity seems to float in front of the stacked stone wall. The custom designed vanity ensemble has been conceived in such a way, that no plumbing is visible from the outside. All drawers are electrically operated by merely touching the drawer surface. The above mirror cabinet features a mirrored 26" flat screen TV.
The custom walk-in shower features a custom tunnel fireplace, which can be seen from both bath- and bedroom.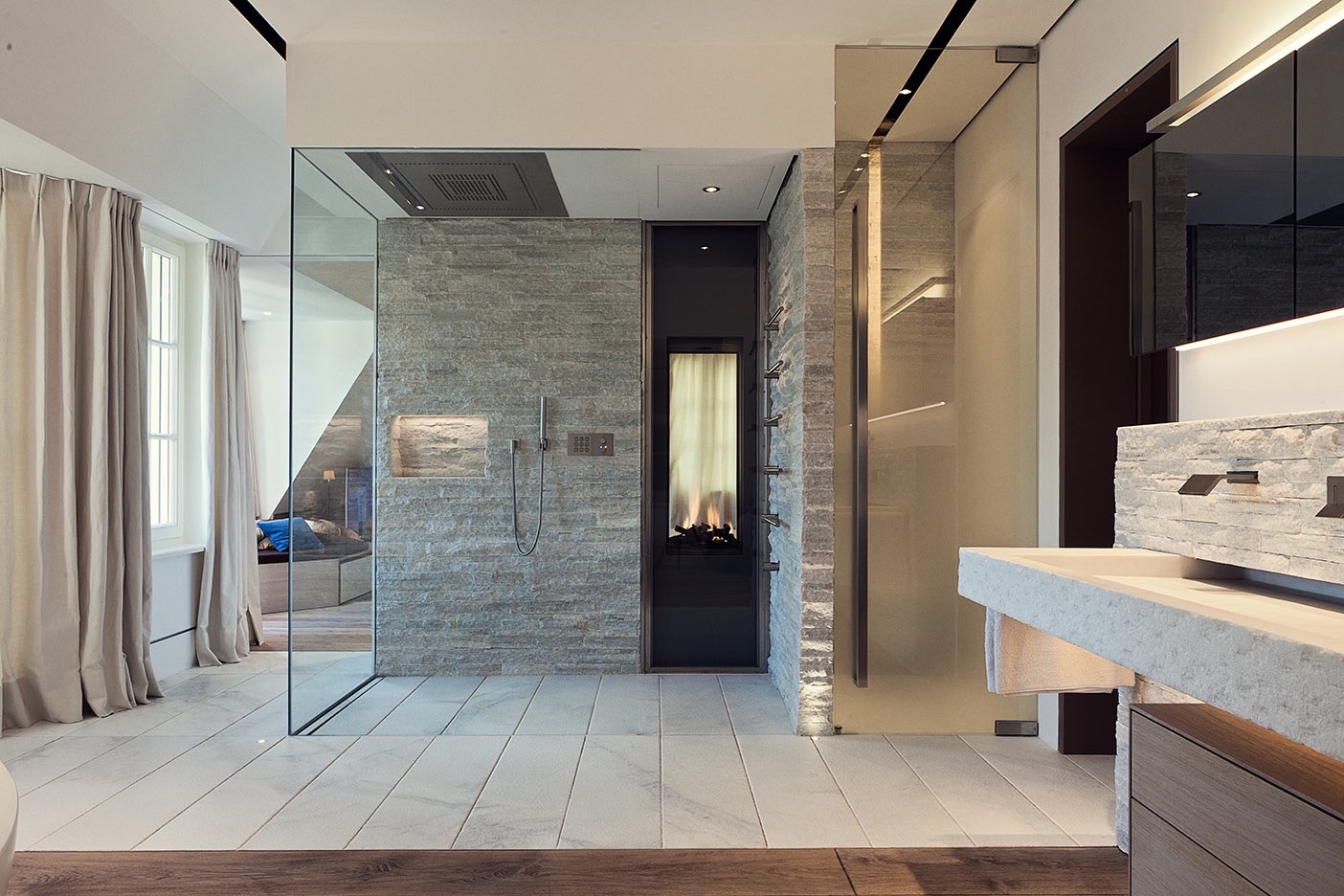 Villa Munich | Mastersuit